28/7 – 7/8 2022
It was a huge joy and honor for us in the Swedish organizing committee to welcome all the participants to the north for EMSOC 2022 and we had 10 magical days together in Uppsala and Stockholm.
Concert Programme
Choir:
Josefine Lindstrand, Sånger från berget, 1. Tidig gryning
Anders Nyberg,
I denna ljuva sommartid
Knut Nystedt,
Immortal Bach
Anna Karin Klockar, Aftonbön (Karin Boye)
Sara Wennerberg-Reuter, Stilla komme och välkomna
Orchestra:
Jean Sibelius, Finlandia

Helena Munktell, Suite Dalecarlienne, II. Andante

Johannes Brahms, Op. 80, Festival Overture in C-minor
Together:
Johannes Brahms,
Ein deutsches Requiem (Part 1, 2, 4 and 7)

Concerts:
Missionskyrkan, Uppsala – friday 5/8, 19:00
Uppenbarelsekyrka Hägersten, Stockholm – saturday 6/8, 16:00
Conductors:
Cecilia Rydinger
As our orchestral conductor for next year's EMSOC, we're proud to present Cecilia Rydinger – a leading figure in Swedish musical life who not only was rewarded the honorary medal "Litteris et Artibus" by H.M. King Carl XVI Gustaf in 2005 for her contributions to Swedish musical life, but also is a member of the Swedish Royal Academy of Music. She's a professor in orchestral conducting at the Royal College of Music in Stockholm, where she also served as Principal during the period 2012-2019.
Between 1994 and 1998, she worked as the principal conductor of the Wermland Opera, with noticed Wagner productions of Der fliegende Holländer, Die Walküre and Tristan und Isolde.
Rydinger conducted the mixed choir Allmänna sången between 1988 and 2009. Among their triumphs lie the European Choral Grand Prix from 2005, followed by a performance at the Nobel dinner later the same year. Since 2008, she is the artistic director of the male's choir Orphei Drängar, with whom she regularly performs on international tours and recordings.

Rydinger is regularly cooperating with both professional and youth orchestras around Sweden. In December 2021 she made concerts together with the Norrland Opera symphony orchestra. In May 2022, she will be the guest conductor of Dalasinfoniettan.
Simon Arlasjö
Equally proudly, we want to present Uppsala-born Simon Arlasjö as our choir conductor during EMSOC 2022. Born in 1996, he's a rising star on the choir conducting stage. Having always had a keen interest in music and especially choral music, he started to conduct his first choir at the age of 17. Eventually, this would inspire him to apply to the Royal College of Music in Stockholm, where he graduated with a bachelor's degree in conducting. During this time, he conducted Uppsala-based women's choir Discordia which during his time as conductor grew into the top echelon of local choirs.
Arlasjö is currently finishing his master studies in choral conducting under legendary Grete Pedersen at the Norwegian Academy of Music. In parallel, he conducts a chamber choir and a professional vocal ensemble in Margaretakyrkan in Oslo and is also working as a freelance conductor. For example, he is regularly working with the students at the Conservatory of Music in Falun where he during the autumn 2021 conducted a praised celebration of St. Lucia broadcasted on Swedish Television. When not conducting, he loves to spend his time outdoors or with family and friends.
We are also very proud to present "Trygga Barnen", to whom we will donate the income from our two benefit concerts. Trygga Barnen is swedish for "safe children" and supports children and young people up to the age of 25 who live in or have grown up in a family with substance abuse issues. Their goal is for every child and young person to develop into a confident individual despite the presence of substance abuse in the family. Those who work with Trygga Barnen´s support function all have experience of being close to someone suffering from substance abuse and mental illness. Trygga Barnen is a politically and religiously independent non-profit foundation.

For more information, visit: www.tryggabarnen.org
The Organizing Committee
Alexander Rosenström
"Before my first EMSOC in 2016, I had never sung in a choir. A trained clarinetist, I thought the orchestra would suit me but instead I was offered a place in the tenor section. Thanks to good productions, wonderful conductors and inspiring events, I was converted to a choir boy and now titulates myself as a full-blown choir nerd. But EMSOC did more than ignite my interest in choir singing – it gave me an international family that I get to see for 10 wonderful days each year. I greatly look forward to showing my alma mater to this family."
Tuuli Maura
"My name is Tuuli, I live and study dentistry in Helsinki, Finland. My first and best instrument is the bassoon which has – among other adventures – taken me all the way to the EMSOC! To me music is all about sharing the experience and emotions with other people and I truly feel at home when playing in an orchestra. I am looking forward to sharing the next EMSOC with You!"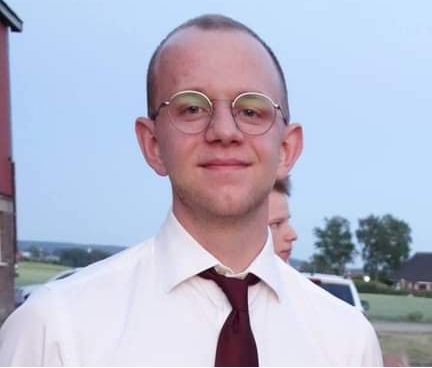 Ivar Ekelund
"Medical student, 5th year. Like most people I've always enjoyed music, and while studying in uppsala I've had a chance to develop my interest for choral music. At the time I´m active in two choirs, one of them being Orphei Drängar. Im really looking forward to this years EMSOC, especially since this will be my first!"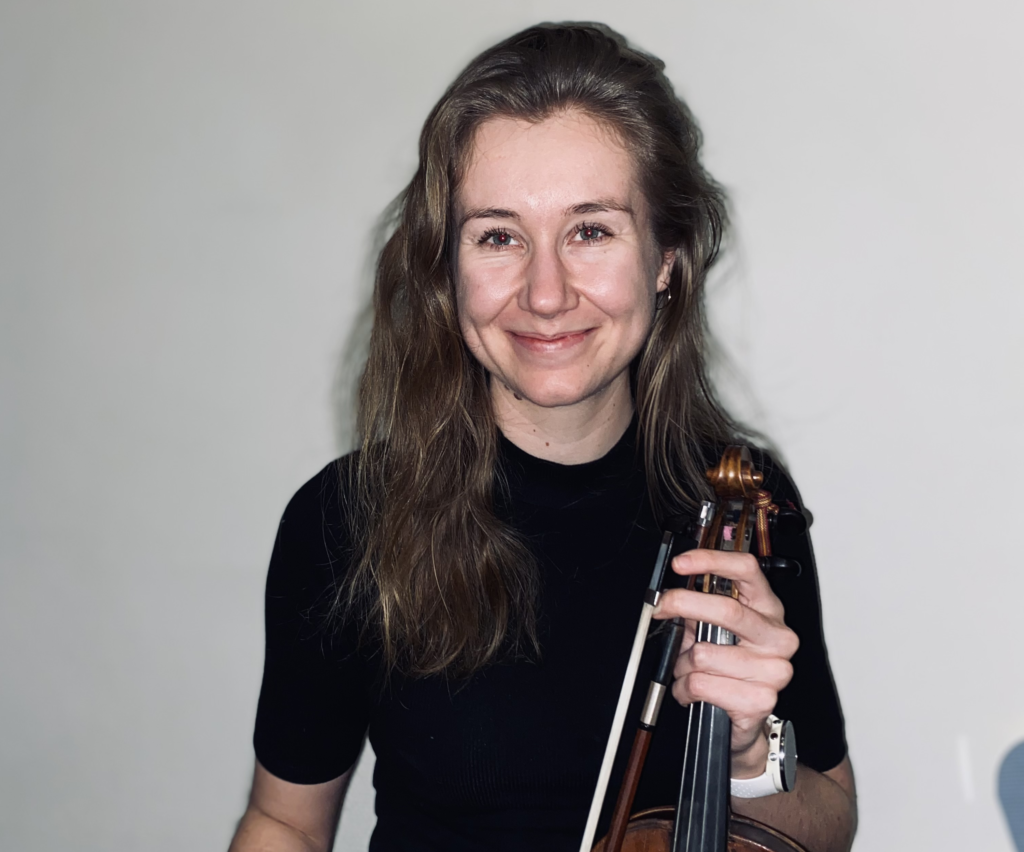 Ellen Stenhede
"I went to EMSOC in Germany 2021 and completely fell in love with the project. In 10 days complete strangers became close friends, and I feel so lucky that I get to be a part of that experience. When I started studying medicine in Uppsala I had a break from playing the violin for a couple of years (!!). But after EMSOC, I was hooked on music again, applied for an orchestra and took up playing swedish folk music again. I can´t wait for the project to start and meet you all."