Matthäus Schwaderlapp – Choral Conductor
Matthäus Schwaderlapp begann seine musikalische Karriere mit Klavierunterricht ab dem sechsten Lebensjahr. Es folgte eine Ausbildung zum Kirchenmusiker in Freiburg, parallel erhielt er Stimmbildungsunterricht. Matthäus ist selbst aktives Mitglied in diversen Chören wie dem Extrachor der Oper Kiel, dem Philharmonischen Chor Kiel, der Schwäbischen Chorakademie und nicht zuletzt EMSOC 2019 in Granada. Auch als Dirigent hat Matthäus bereits viel Erfahrung gesammelt. Er ist Leiter der Kieler FördeSingAkademie und Assistenzchorleiter im Philharmonischen Chor Kiel. 2021 wird Matthäus die Leitung des EMSOC-Chores übernehmen.

Matthäus Schwaderlapp started his musical career with piano lessons at the age of six. This was followed by an apprenticeship as a church musician in Freiburg, at the same time he received voice training. Matthäus himself is an active member of various choirs such as the Extra Choir of the Kiel Opera, the Kiel Philharmonic Choir, the Swabian Choral Academy and last but not least EMSOC 2019 in Granada. Matthäus has also gained a lot of experience as a conductor. He is director of the Kieler FördeSingAkademie and assistant choir director of the Kiel Philharmonic Choir. In 2021 Matthäus will conduct the choir of EMSOC 2021.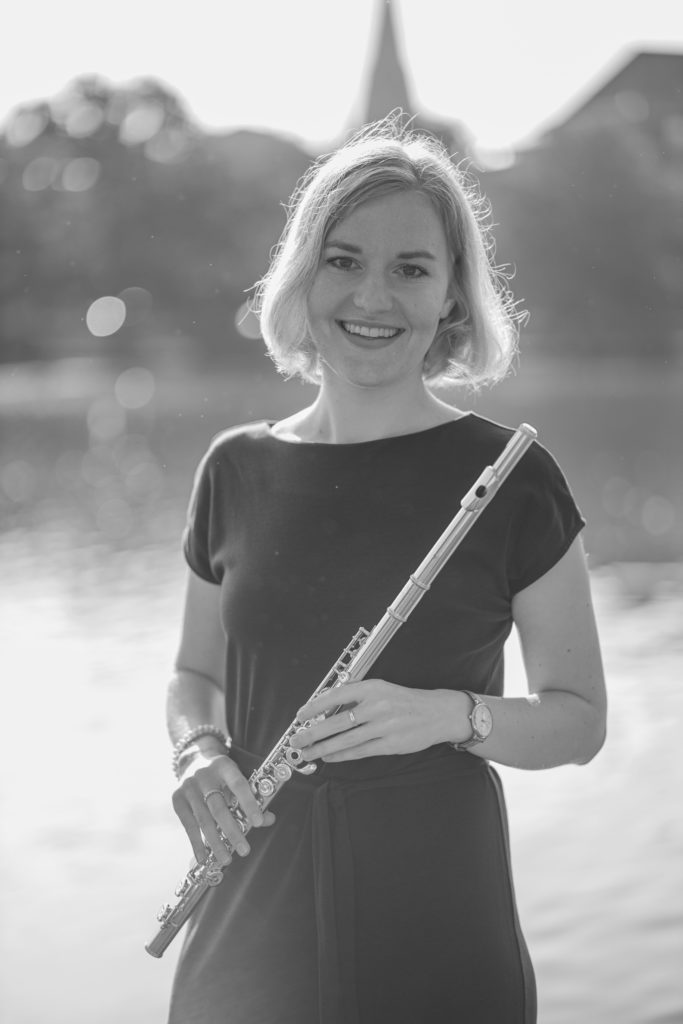 Dieselbe Leidenschaft für Musik und Medizin mit uneingeschränkter Offenheit, Herzlichkeit und Toleranz zu teilen und dies beim gemeinsamen Musizieren zu erleben, macht die Teilnahme am EMSOC für mich immer wieder zu einer einzigartigen, wundervollen Erfahrung, die ich sehr gerne weitergeben möchte.

Sharing the same passion for music and medicine with total openess, sincerety and tolerance during ten days once a year, connecting to young people from all over Europe and driving home with a mind full of joyful, unique experiences and new friends – that's the spirit of EMSOC I will never forget and which I would love to share.

Ann-Christine Gutermuth – Dentist, Flutist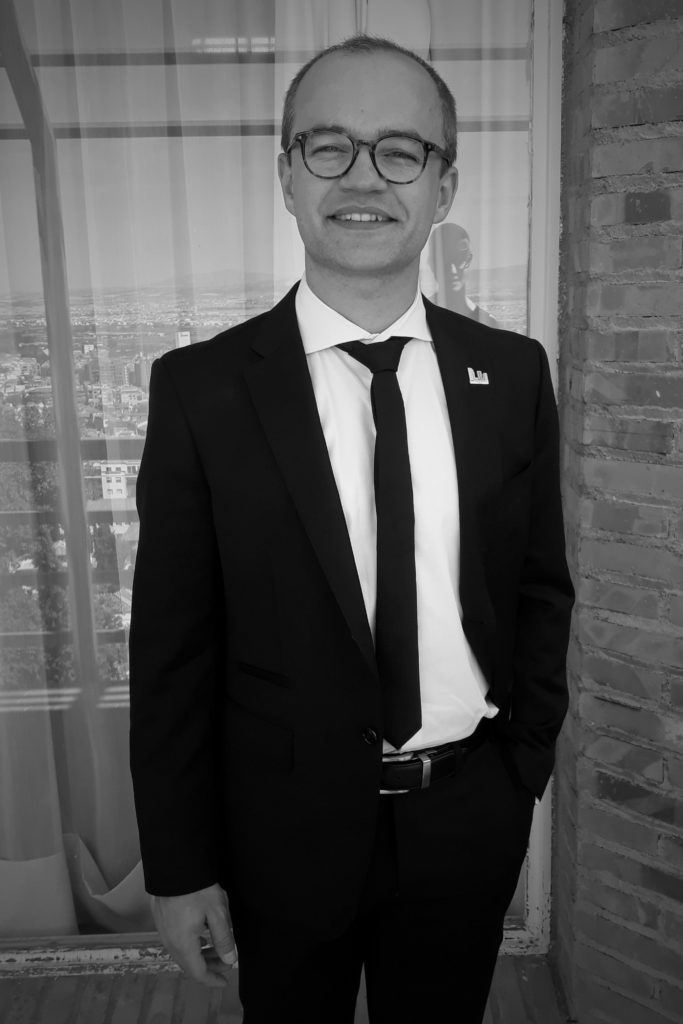 EMSOC ist ein Projekt ganz im Zeichen der europäischen Idee des Miteinanders, geprägt von Wertschätzung, Toleranz und Verständnis gleich aller individuellen Unterschiede. EMSOC ist eine Therapie, derer Notwendigkeit man sich vorher nicht bewusst war. Die gemeinsame Leidenschaft für Musik und Medizin nicht nur zu teilen, sondern einem Publikum zu vermitteln, macht glücklich.

EMSOC is a project that includes the European idea of cooperation, characterised by appreciation, tolerance and understanding of all individual differences. EMSOC is a therapy of which one was not aware before. The common passion for music and medicine, not only to share it, but to convey it to an audience, makes you really happy.

Andy Kramer – Resident in Internal Medicine, Tenor
EMSOC ist für mich ein Projekt, das eine unglaubliche Lebensfreude auslöst. Spielend einfach über die wunderbaren Begegnungen und das gemeinsame Musizieren – und das jedes Jahr wieder und doch immer wieder neu und spannend.

For me, EMSOC is a project that triggers an incredible joy of life. Simply by having wonderful encounters and making music together – every year and yet always new and exciting.

Alexander Clement – Biomedical Engineer, Violist
Jedes Jahr treffen sich über 100 fremde Menschen und nach 10 Tagen ist man zu einer Familie geworden. EMSOC verbindet durch Musik Menschen und Kulturen.

Every year more than 100 strangers meet and after 10 days you have become a family. EMSOC connects people and cultures through music.

Emily Ungermann – Resident in Pediatric Medicine, Soprano
EMSOC bedeutet für mich Begeisterung für Musik und Medizin gleichermaßen, in der Begegnung mit Menschen, die diese Begeisterung teilen. Mit viel Enthusiasmus EMSOC in Deutschland zu organisieren und somit meine Begeisterung für dieses Projekt weiterzugeben, ist für mich eine große Freude.

EMSOC means to me enthusiasm for music and medicine in equal measure and to meet people who share this passion. To organize EMSOC in Germany and to pass on my enthusiasm for this project is a great pleasure for me.

Ursula Hubrich – Resident in Internal Medicine, Cellist
Jede Kultur, jede Sprache, jeder Mensch hat seinen ganz eigenen Zugang zur Musik. Und doch ist Musik eine Sprache, die keine Grenzen kennt, die uns alle verbindet. EMSOC ist für mich eine spannende Komposition aus europäischer Verbundenheit, kulturellem Austausch und einer Leidenschaft für Musik und Medizin, die in zehn Tagen aus Fremden Freunde macht.

Every culture, every language, every person has his or her very own approach to music. And yet music is a language that knows no boundaries, that connects us all. For me, EMSOC is an exciting composition of European solidarity, cultural exchange and a passion for music and medicine, which turns foreigners into friends in ten days.

Mira Kirchmann de Souza – Medical Student, Cellist and Alto
Einen Sommer voller Musik im Einklang mit Menschen zu erleben, die den gleichen Arbeitshintergrund haben, aber aus unterschiedlichsten Ländern kommen, ist ein großes Geschenk. Ein noch größeres Geschenk ist es jetzt EMSOC organisieren zu dürfen, wohlwissend, dass sich all die Mühen, all die Sorgen, all die Arbeit lohnen werden – weil es das Beste ist was dir passieren kann. EMSOC ist ein Herzensprojekt.

To experience a summer full of music in harmony with people who have the same working background but come from different countries is a great gift. An even greater gift is to be able to organize EMSOC now, knowing that all the effort, all the worries, all the work will be worth it – because it is the best thing that can happen to you. EMSOC is a project of the heart.

Julia Neitzke – Pediatric Nurse and Psychology Student, Soprano